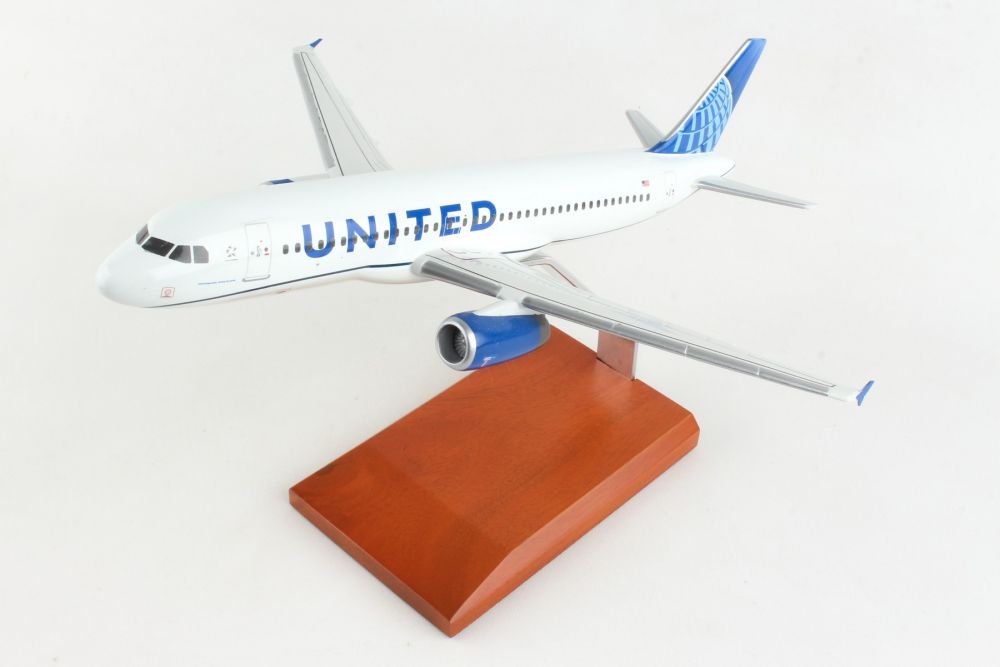 EXEC SER UNITED A320 1/100 2019 LIVERY
Introducing the ready-to-ship Airbus A-320 mahogany model. This 1/100 scale United 2019 livery model was handmade with precision and accuracy to produce the finest model that will be the centerpiece of your collection for years to come. This model is a perfect gift for pilots and aviation enthusiasts alike. Not too big or too small, this model features a wingspan of 13.5 inches and a length of 14.75 inches. This model features a very accurate paint scheme with realistic panel lines.
About this Model:
Your model will be delivered exactly as shown in the photographs with the exact same paint scheme.  The stand shown in this photograph may vary or change with the model you receive. If you would like to change this model in any other way, please visit our Custom Model section of our website to commission a customized model to be built.  
History of the Airbus A-320:
Air France is a Paris-based airline that operates worldwide scheduled passenger and cargo services to 185 destinations in 83 countries. In 1988, it became a launch customer for the A-320 narrowbody twin. The A320 is a short-to-medium range commercial passenger aircraft manufactured by Airbus. There are more than 3,000 A320s built and is the second best-selling jet airliner family of all time.