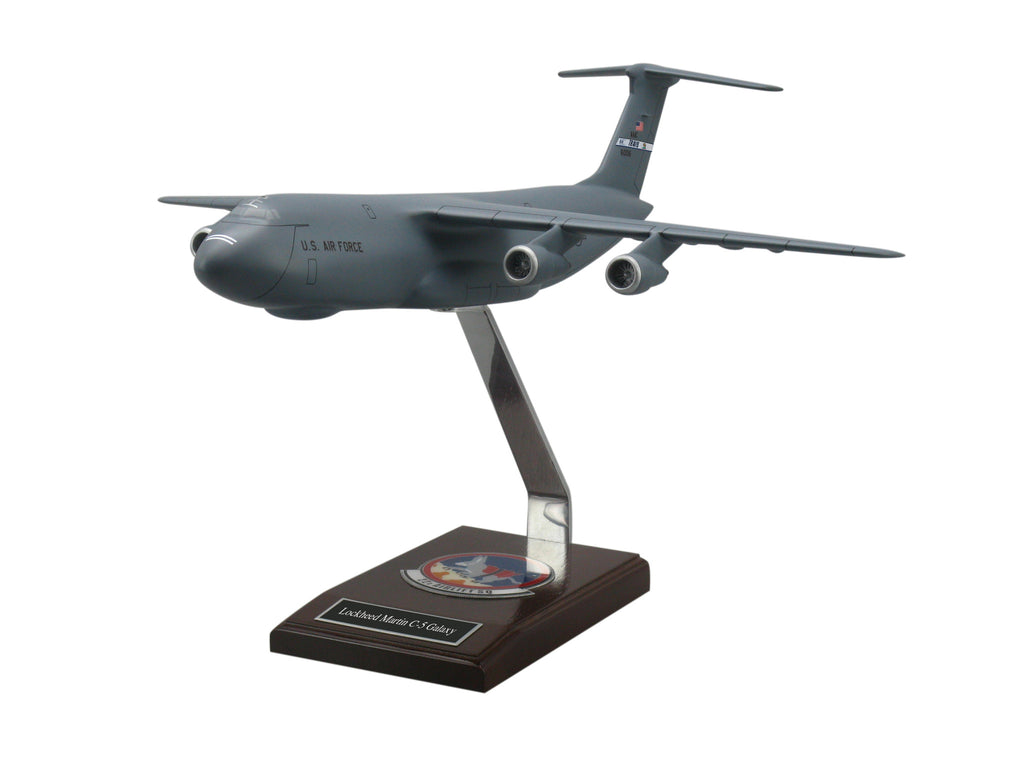 C-5M Galaxy Custom Express Model Airplane
Add a customized tail number, squadron specific tail flash, accurate prop markings and up to 3 lines of text on your stand's data plate. A custom patch is available for a small fee.  Fill out the options below to build your personalized refueling model.  Please specify if you want the classic or M model.
Product Features
Kiln dried mahogany wood, expertly carved with exact dimensions
Accurate US Air Force and international air force markings

Select ANY base tailflash

Fade resistant paint and colors that match the actual paint codes
Pitot tubes, windshield wipers, and antennas

Delivery to your door in as little as 6-7 weeks

Backed by our 110% satisfaction guarantee*
Squadron Discounts
Say goodbye to having to collect money from your squadron and figuring out how they want to customized their plane.  We make putting together a squadron order easy for you.  Save $25 on each model when your squadron orders 15 or more models in a rolling 30 day period from our website.  Just type in your squadron name in the box provided.  We'll refund your credit card $25 per model once we see 25 or more orders from your class in a rolling 30 day period.